Today we welcomed Scooter to the ranch. Scooter is not a rescue horse, he simply needed a place to retire. He is at least 29 years old and he has some health issues, like a "wobbly back end," but he is one of those horses people call "bomb proof" because he is mature, experienced, trustworthy, and not prone to spook easily. He's great with small children.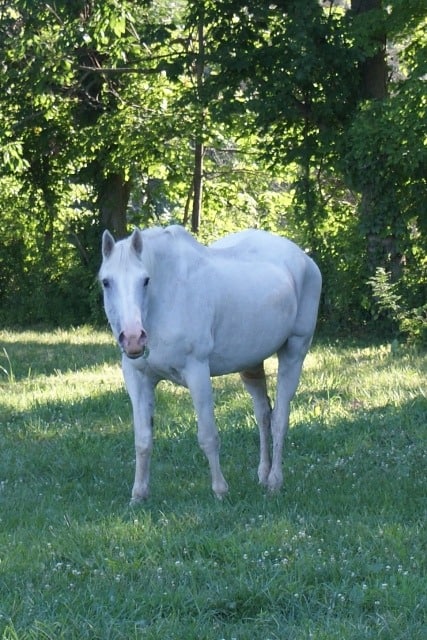 We chose to adopt this gentle gelding not as part of the ranch program but to add to our personal herd, which includes Keva and Storm.
(Although a visitor to the ranch might not be able to discern any difference between our horses and the rescue horses, and although our horses might sometimes be incorporated into activities with the kids that come to the ranch, expenses for our horses are not paid with ranch funds.)
We're very thankful to welcome Scooter to his new home and we hope he will enjoy many good years with us!