Exciting Progress!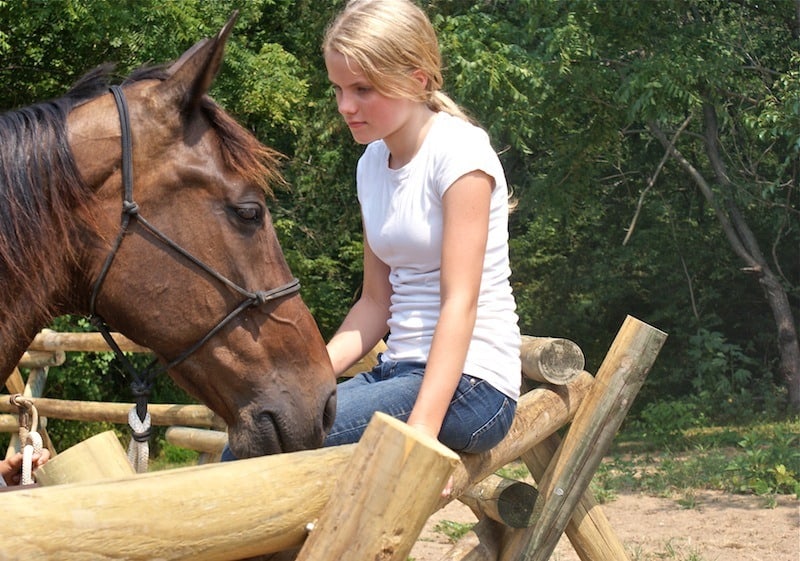 Written by Nicole Wilson
In June, we had two wonderful workdays focused on building the fencing around our new arena and round pen, staining some of our existing fence, and moving some hay. We had a wonderful turnout of volunteers and made some great new friends! Here is a picture summary of the two days, because everyone knows pictures are more fun than words!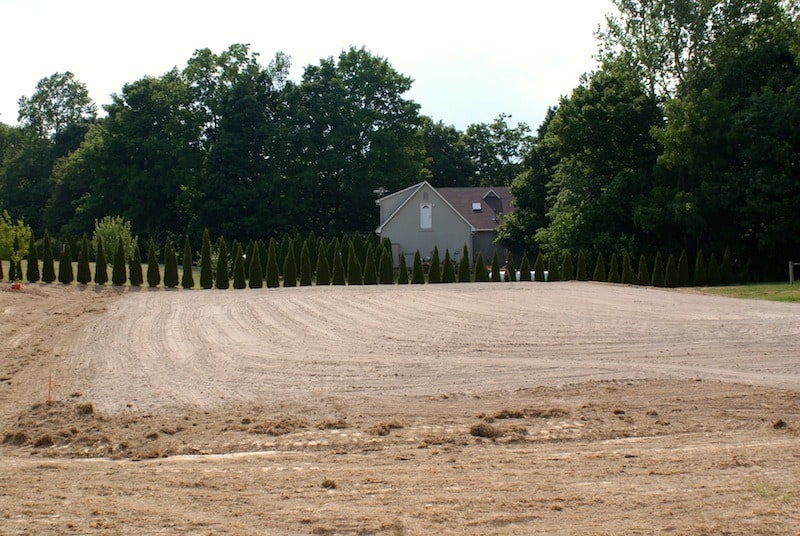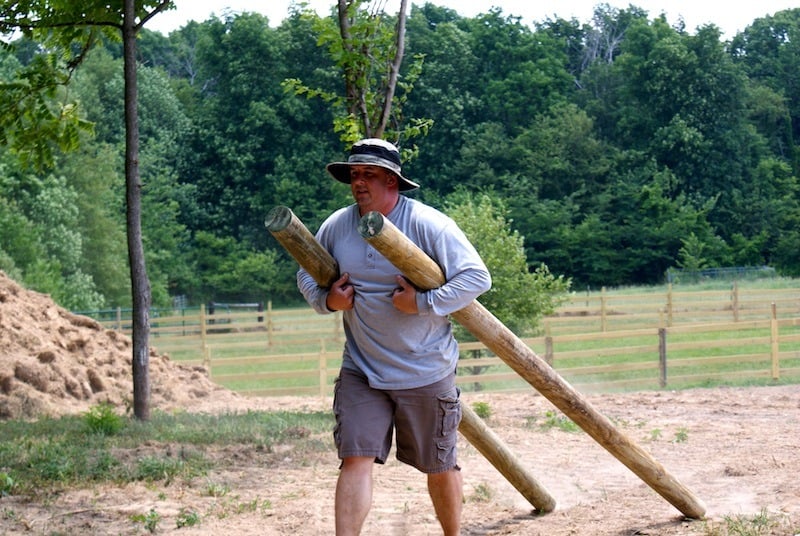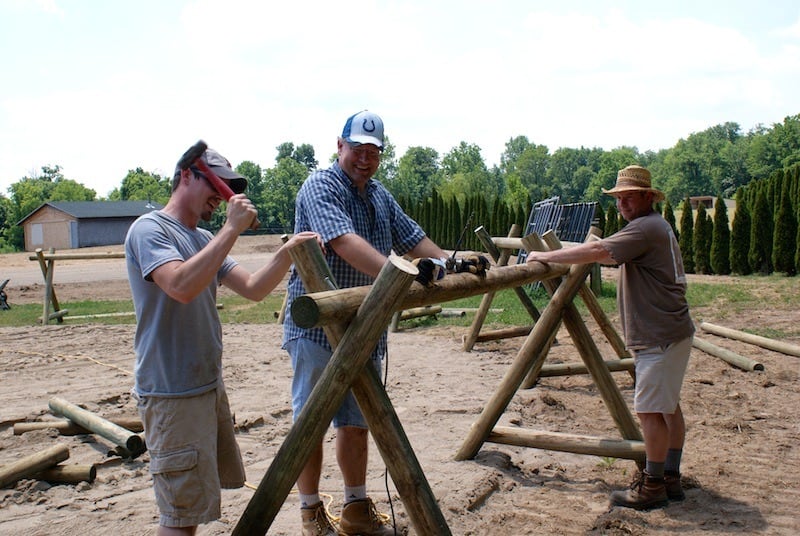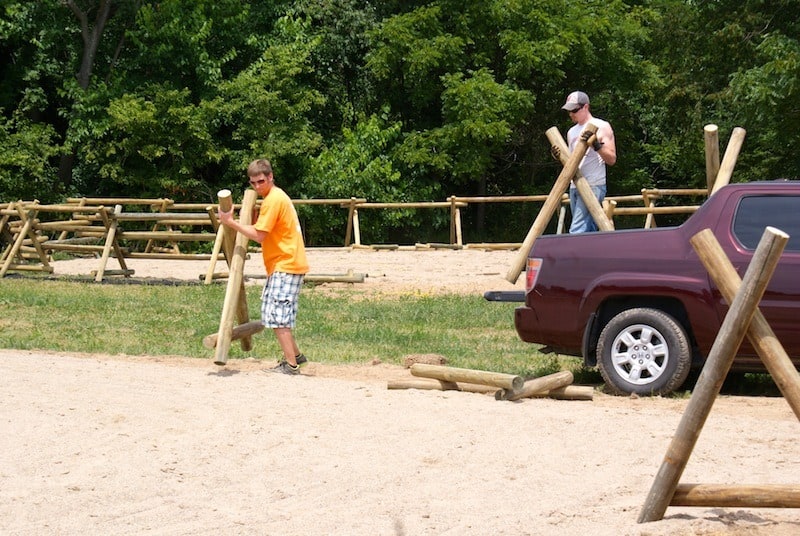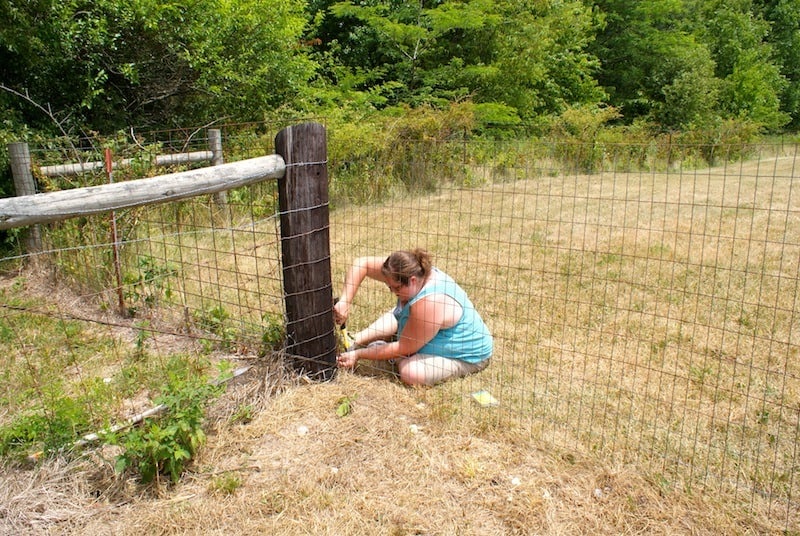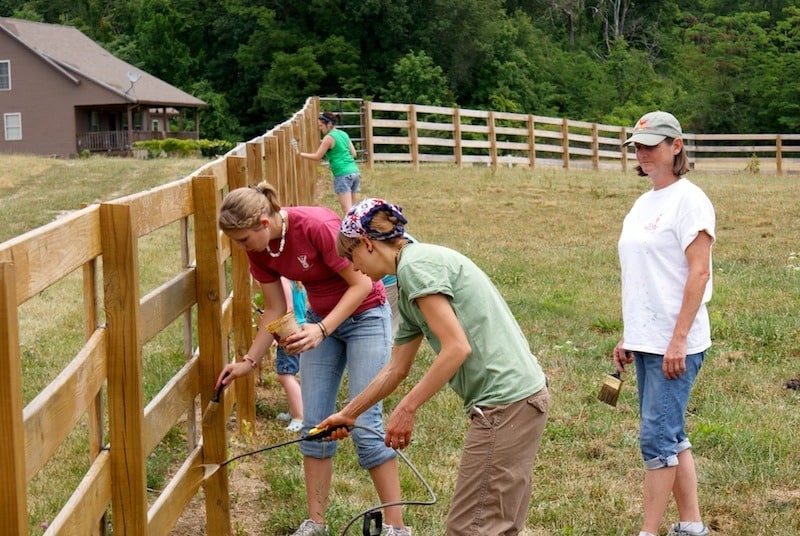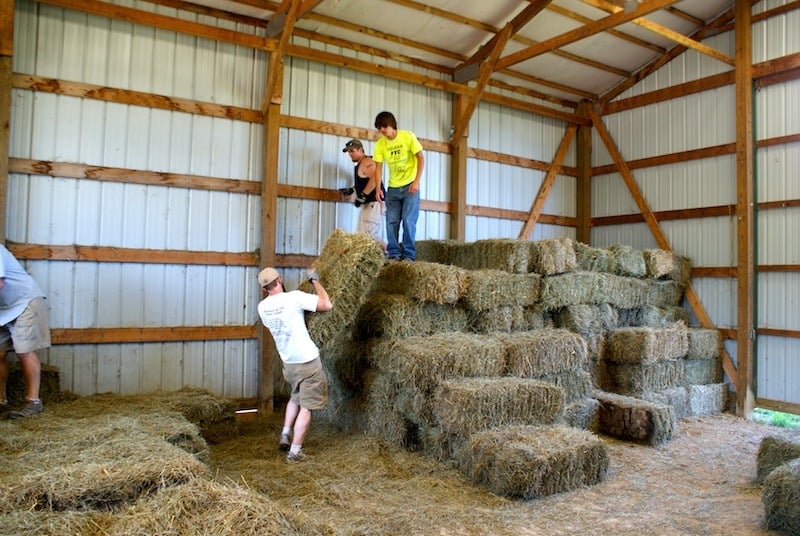 And of course, the dogs worked so hard they crashed pretty quick . . .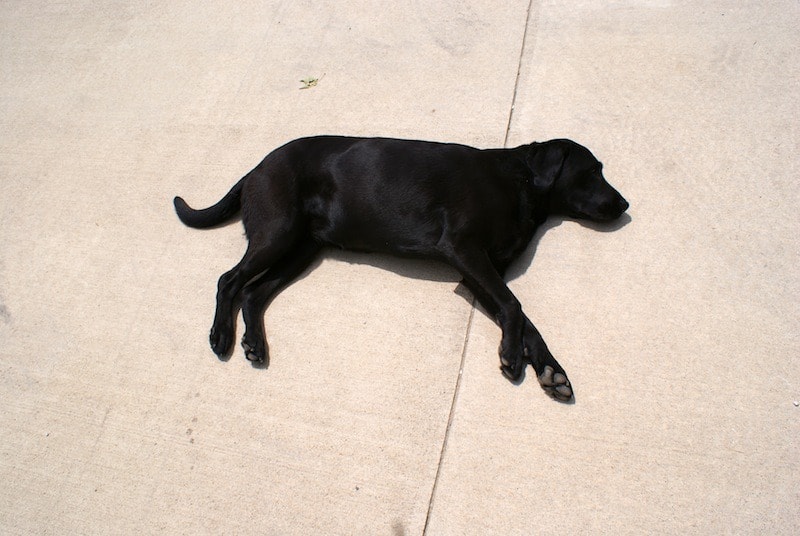 Over the next couple of weeks, we finished building the arena fencing, and we have already used it many times for sessions with kids!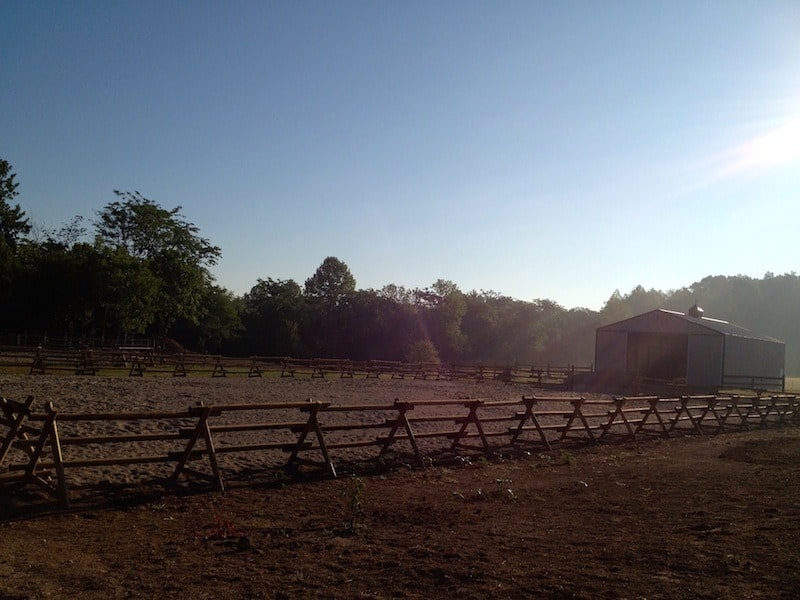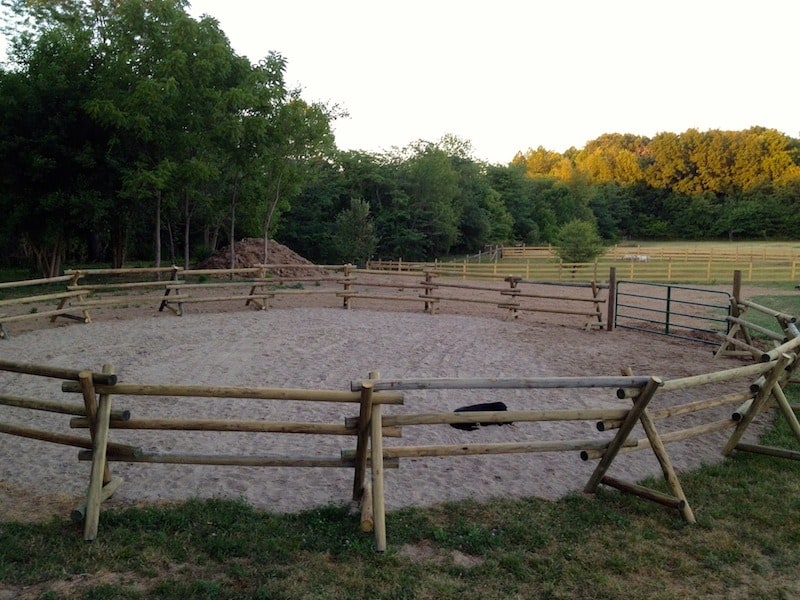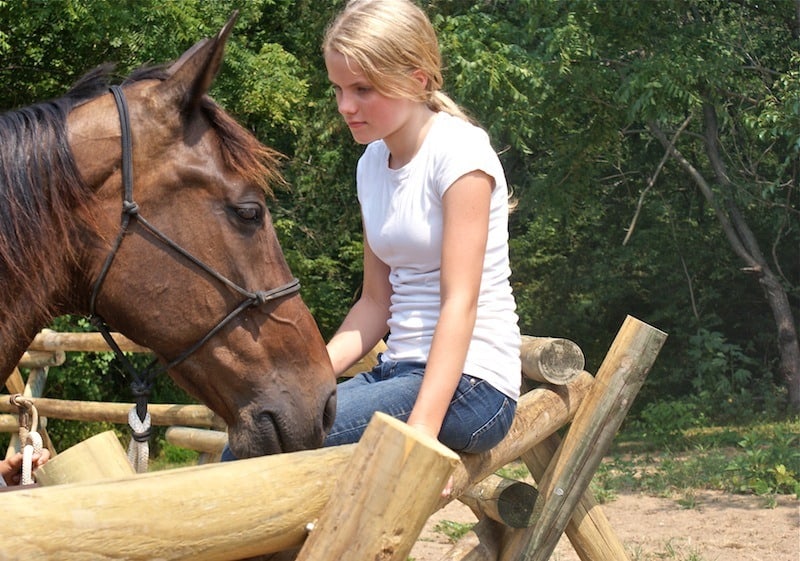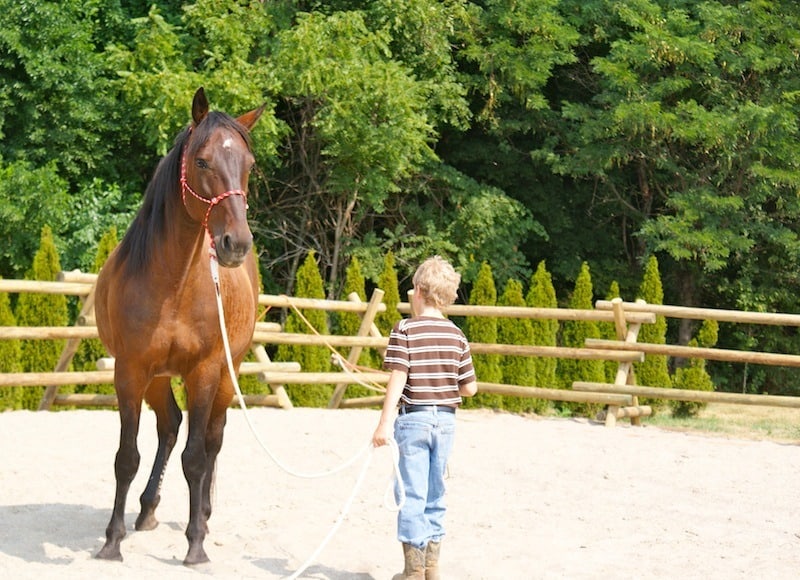 The most recent progress we have made here at the ranch is the addition of a new house for my husband and me, and soon our new baby boy Finnian. As the ranch manager and horse trainer, it is critical for me to be on the property every day to take care of all of the horses, chores, etc. Thankfully we were blessed enough to have the ability to build a home right here on the ranch so I can be right in the middle of everything. We should be moved in by the end of the month!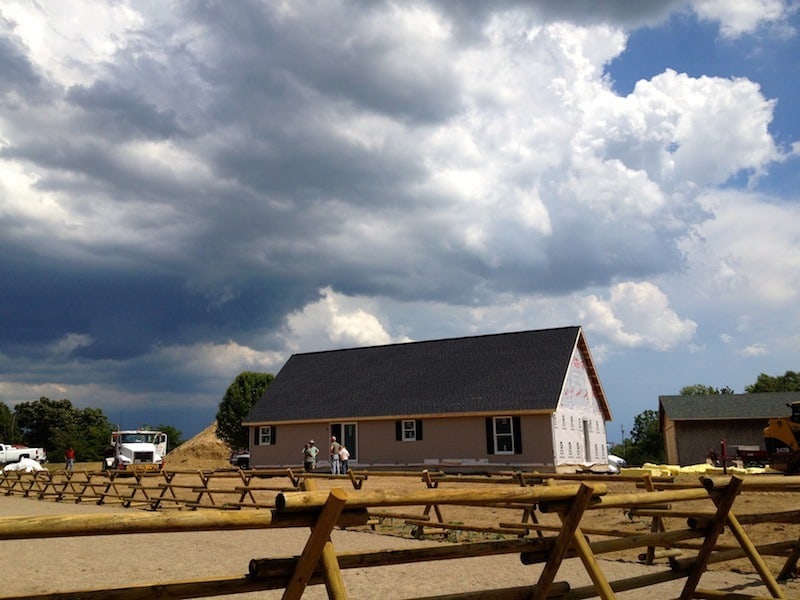 It has been a very eventful and full summer here, and God has graced us with the strength to endure through this awful heat and drought. Fall is coming fast and we have had over 4″ of rain in just the past week! The grass is turning green already!
Soon it will be time for Cornstock 2012!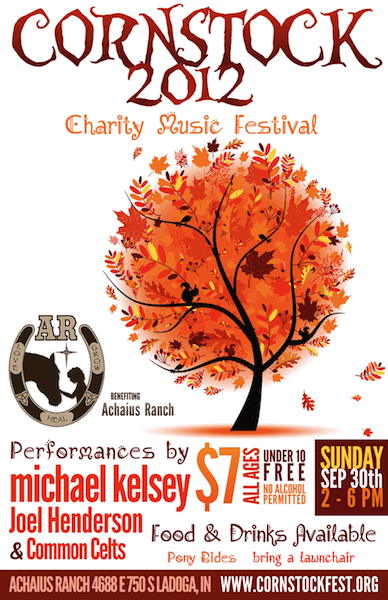 We hope to see you all Sept. 30th for this great event! Please spread the word to all your friends and family! To find out more information, go to www.cornstockfest.org. This is our 3rd annual music fest, and it's a great time to enjoy good music, good food, and to raise money for the maintenance and care of Achaius Ranch and the horses that call this place home!