In just a few weeks, we will finally have our first ever outdoor arena! We are so excited for this to finally happen! Here's a before picture (what it looks like right now):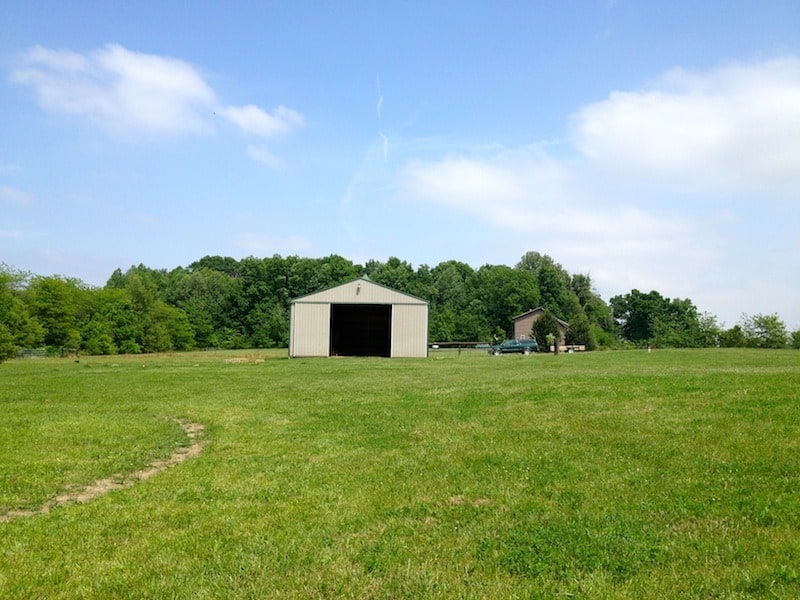 This is the spot the arena will go. It will end up being about 80′ x 120′ with sand footing. We haven't decided on the type of fence we're going to use yet. We've hired a contractor to do the footing and leveling, etc. for us, and we'll do the fencing ourselves after he's done.
We're also going to have him do the footing for a 50′ round pen: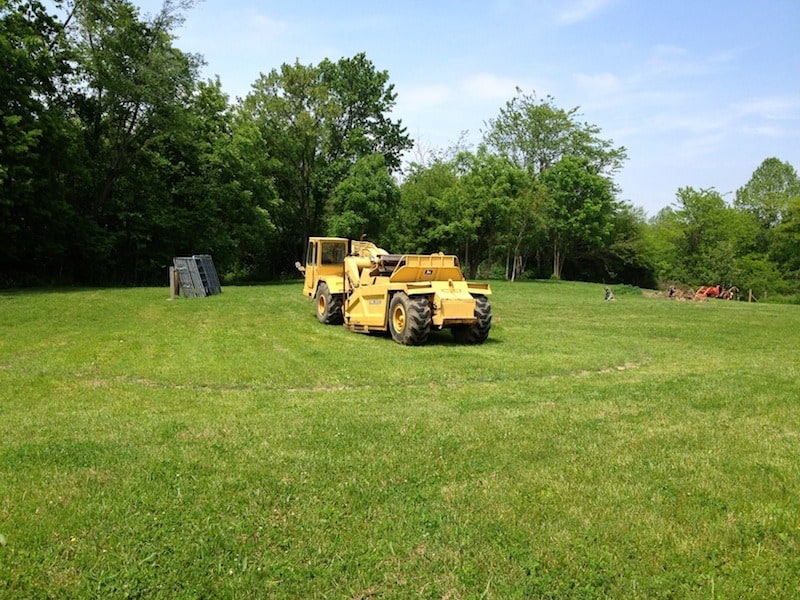 It will sit behind that massive machine in the picture, and the fencing for it is out of the way leaning up against our hitching posts.
We'll try to keep you up to date with the progress, and hopefully very soon we'll be doing another post showing the finished product!!