Horse Training Has Begun!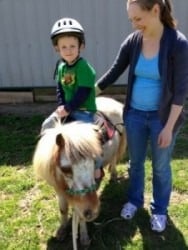 Written by Nicole Wilson
May is approaching fast, which means sessions will begin in no time! The horses have been on vacation all winter, enjoying the break and the cool weather. Now they're ready to start meeting more kids and making friends! Because they've had such a long break, I've been going out a couple times a week and working with them recently to get them ready for sessions.
My main focus has been on groundwork so far, but  I'm planning to throw in some riding next week.
Patrick had a lot of fun playing on the dirt hill during our groundwork training!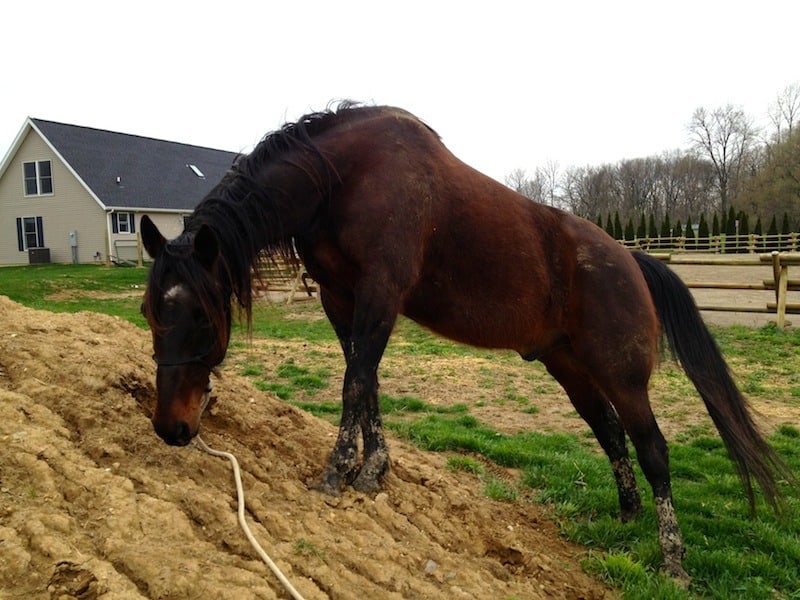 Eva and Sadie worked on standing tied over by the arena. Leaving their "home" (pasture), is a little scary for them because they're not used to being on this side of the property as much, so the more they can come over and hang out over by the arena, the better. They did great and seemed to enjoy watching me work with the other horses!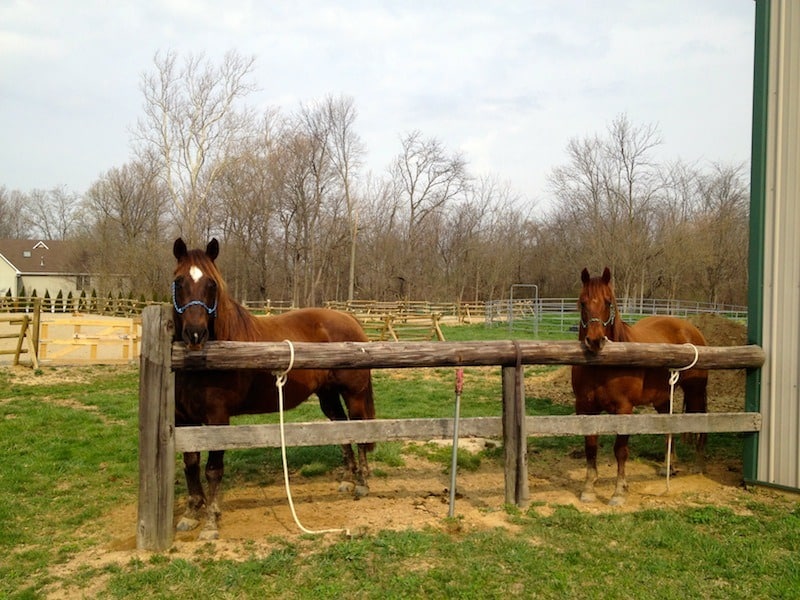 The most exciting thing that happened this past week was with the minis. We knew that Eli had been trained to pull a cart, but we didn't know if either he or Faith had ever had a saddle and a rider on their back. So we bought a little saddle, blanket, and girth for them and gave it a try! They did wonderfully, and looked absolutely adorable!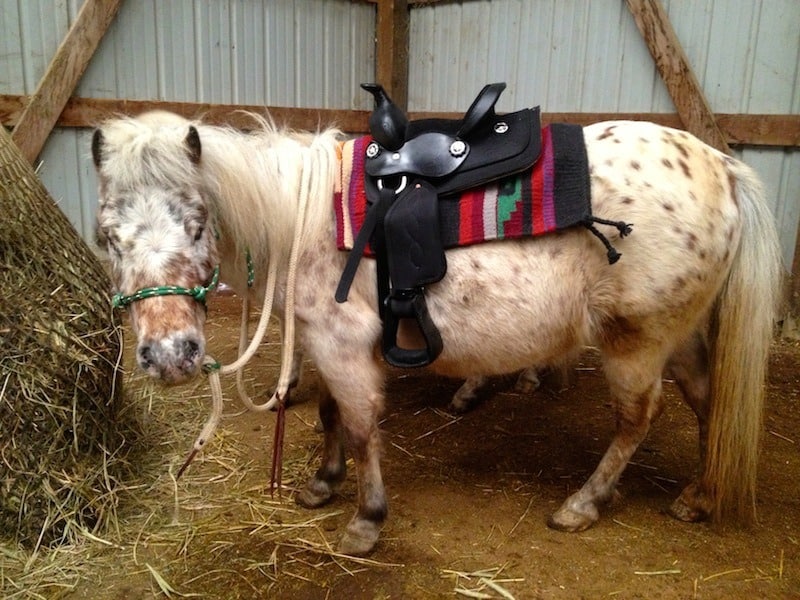 They both acted like they'd had a saddle on their back every day of their lives! I was soooo proud of them!
Eli even gave some pony rides!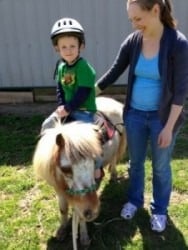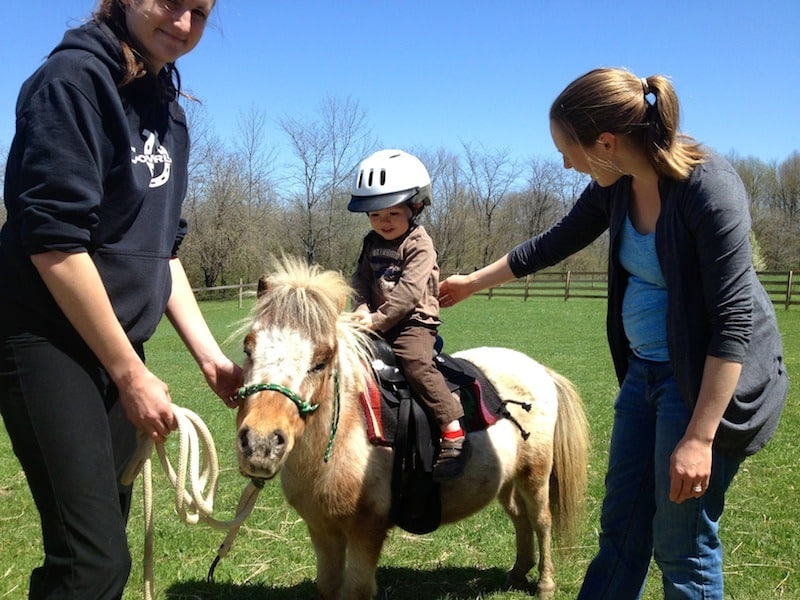 Needless to say it's been a fun couple of weeks playing with the horses again. They're especially excited about the beautiful green grass that's springing up everywhere and so are we!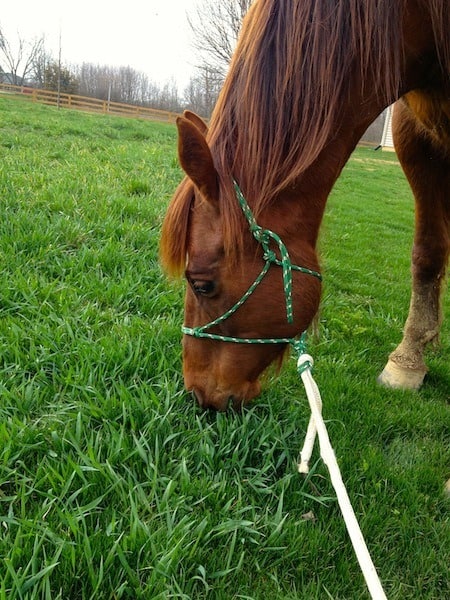 This is one of my favorite times of the year, and I think the horse's favorite too. Here come warm sunny days and fun with horses!