by Elisha McCulloh
It's a rainy morning at the ranch; perfect weather for taking a break from all the hard work outside and sharing the progress we've made on the fence project.
What we've accomplished:
1. Remember that problem with the auger being too short? Well we solved that by buying the right one, which will make the rest of our hole digging days less stressful.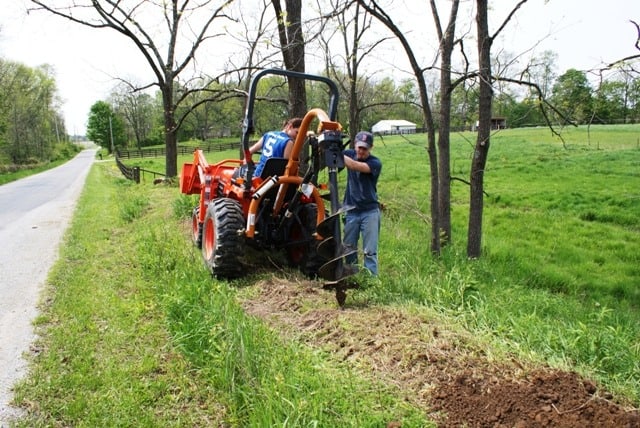 The entire perimeter of the front pastures now has wood fencing.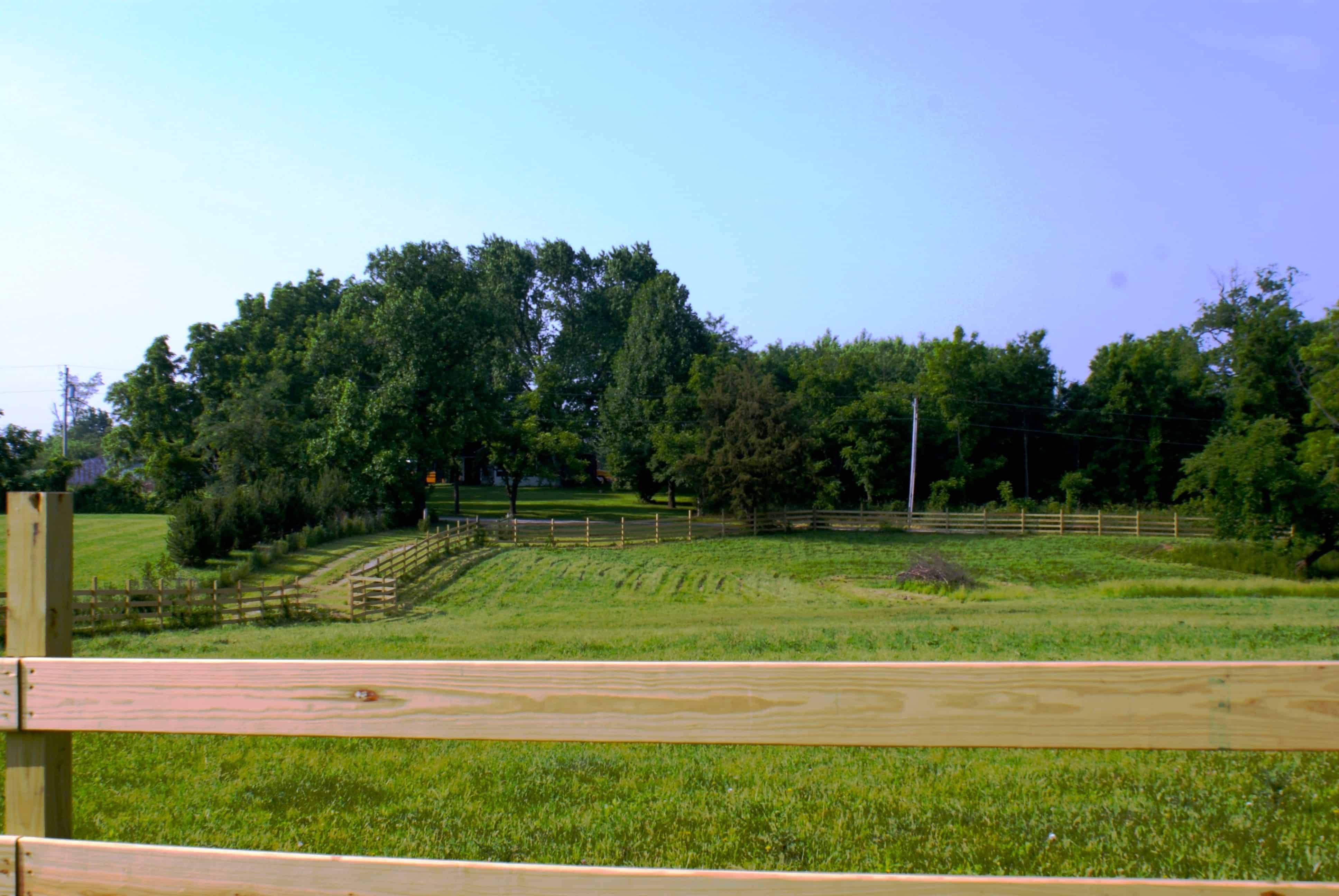 2. The old metal fencing that divided the old and new front pastures is now gone, making it one big pasture (approximately four acres). Thanks to Nicole's visiting cousins, Josh and Matt, for helping her with that in the sweltering heat! Unfortunately we forgot to take pictures of them working on that project.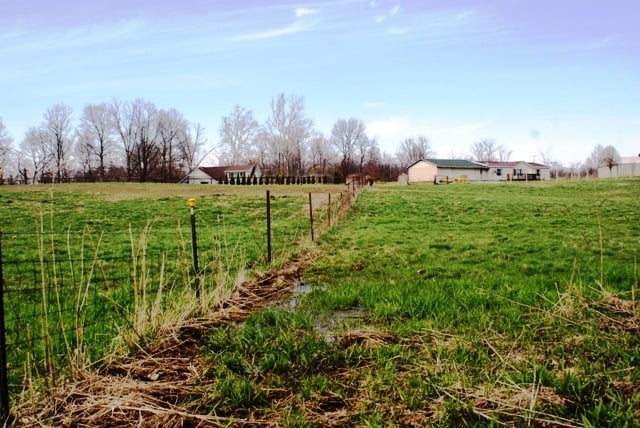 3. Last year, Nicole and Sam had installed Centaur fencing along one length of the other front pasture. (We were experimenting to see how we liked it.) It hadn't been braced on one side and the tension caused the post to lean. Nicole and I pushed it straight with the tractor and added braces.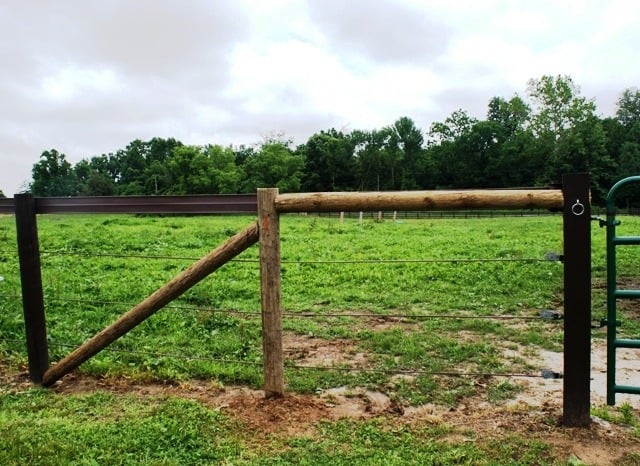 What we've learned:
1. That dial with numbers and symbols on the drill actually means something. Learning this tidbit explained why the wood had suddenly become "too hard to screw through" and made securing the fence boards a lot easier!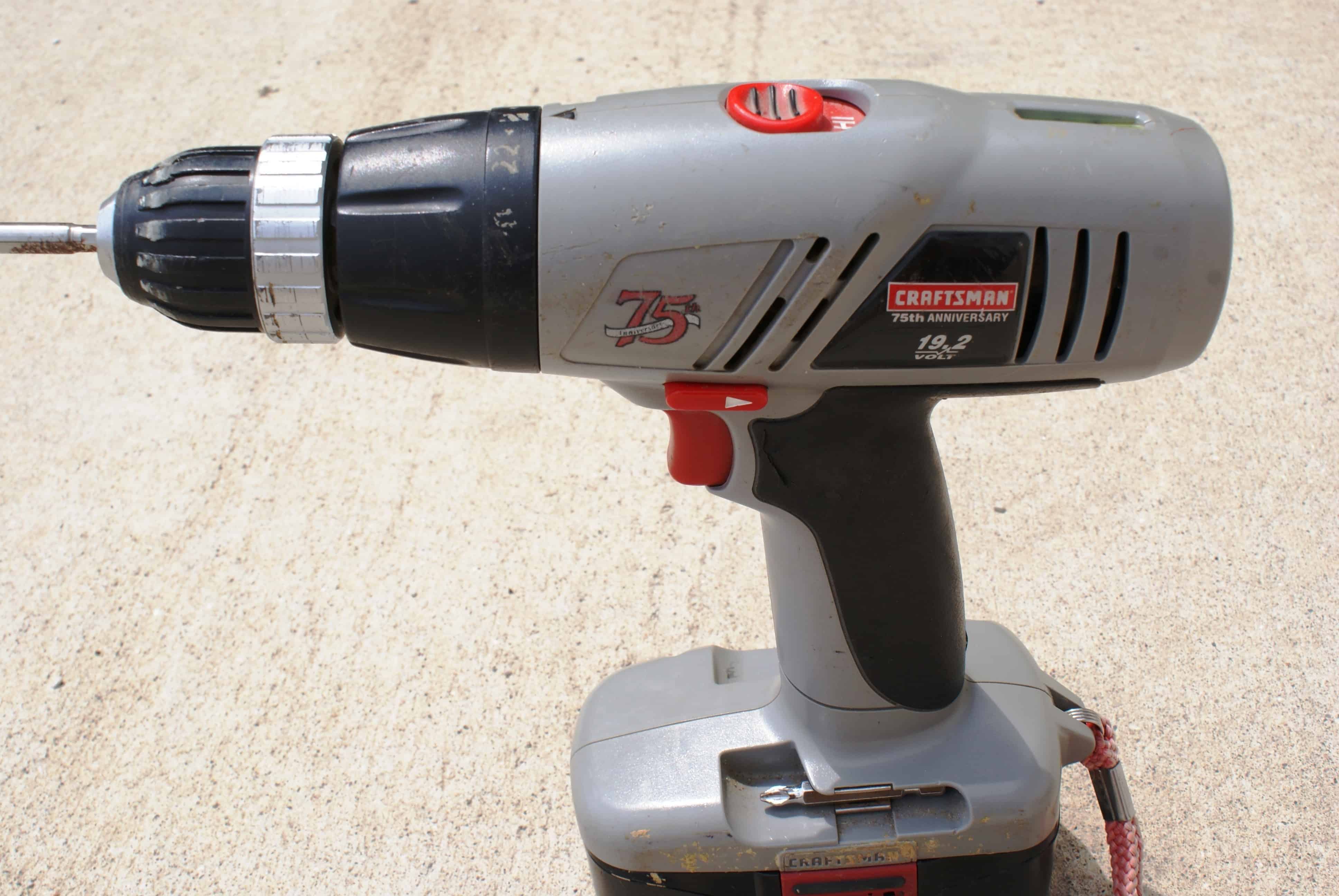 2. It's a lot easier to drive in an eight inch nail if you drill a hole with an auger bit first.
side note – Parents: please teach your daughters (and sons, of course) all the skills you possibly can as early as you're able, including how to safely and properly use tools, do carpentry, auto repair, etc. One day it'll save them a lot of time, frustration, and energy! (Thanks, Mom and Dad, for all the skills you taught me as a kid!)
3. Removing old metal fence posts is a whole lot easier if you soak the ground they're in with water first.
What we still need to do: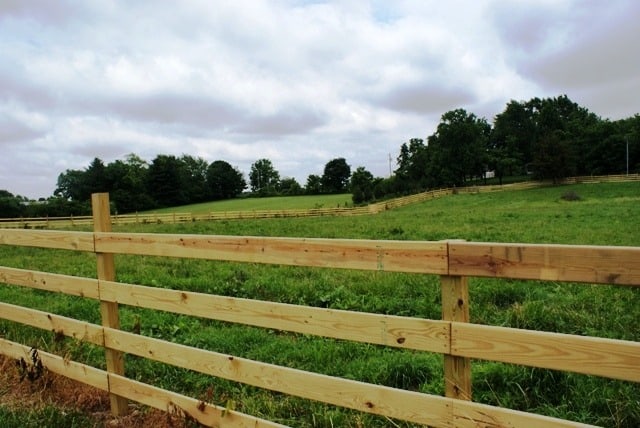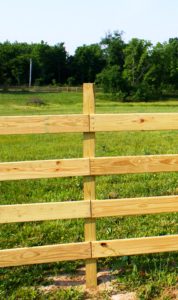 1. Finish cutting off the tops of the fence posts.
2. Apply face boards to the new fence.
3. Stain the new fence (after the wood "seasons").
4. Divide the whole pasture into three sections in order to manage usage and wear on the grass. This means two more lengths of wood fence from front to back of the pasture.
5. Make paddocks (smaller enclosures within the pastures) to keep the horses in during the day (they get released to graze in the pasture at night).
6. When funding allows, we would like to build more "run-in sheds" (protection from harsh weather) to accommodate more horses. We already have one, which is all we really need now. We would like to build two more so that each of the three pasture sections can have its own paddock with a run-in shed.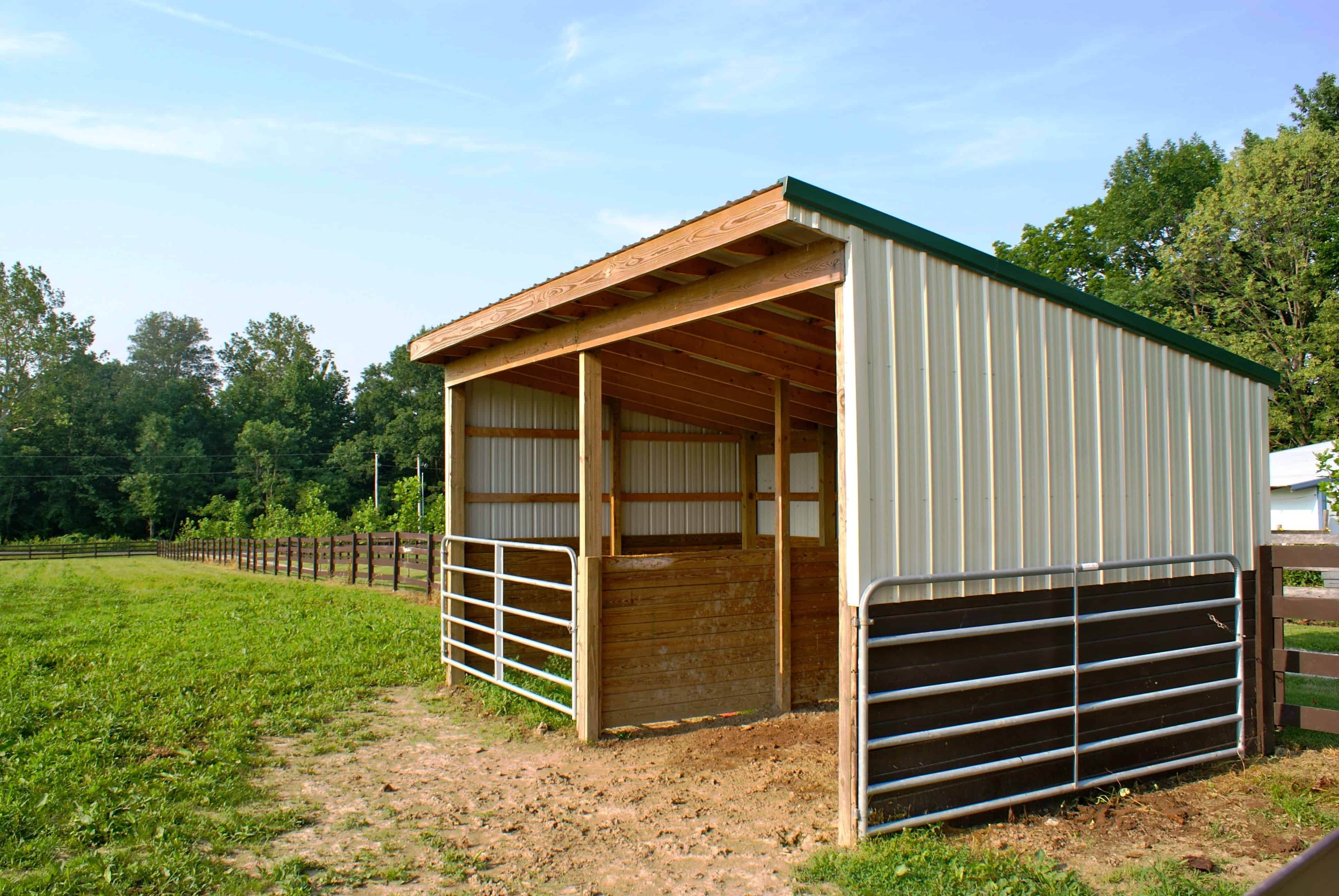 And that's just the front pastures… Still a lot to do on the rest of the ranch. Stay tuned! 😀