Arena Footing is Done!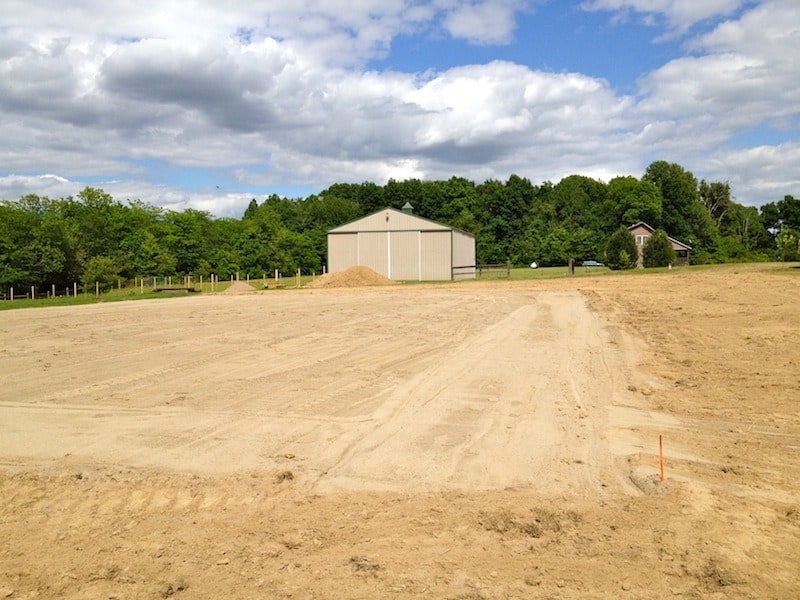 We are excited to say that the construction crew finished up the arena footing and the round pen footing last week! It's crazy to walk over and see the extreme change!
In case you don't remember from my previous post on the arena construction, here's what it looked like pre-construction: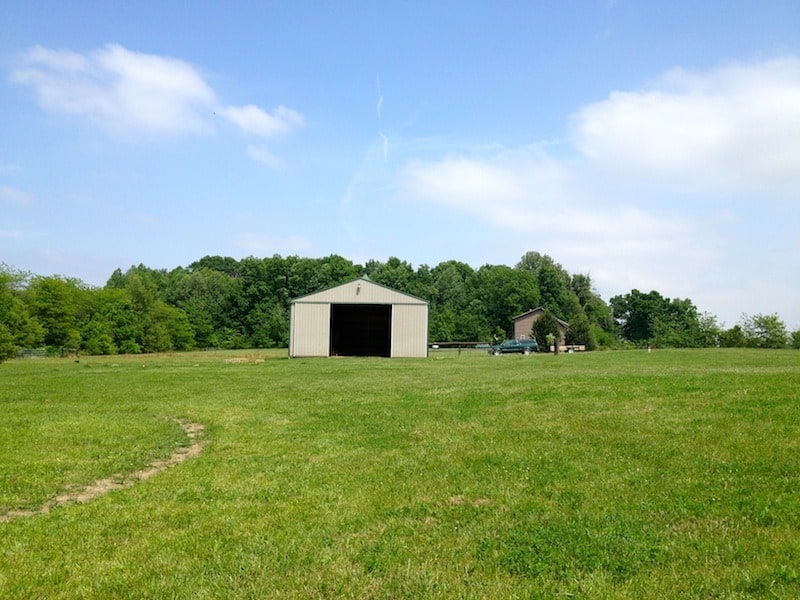 And here's what it looks like now!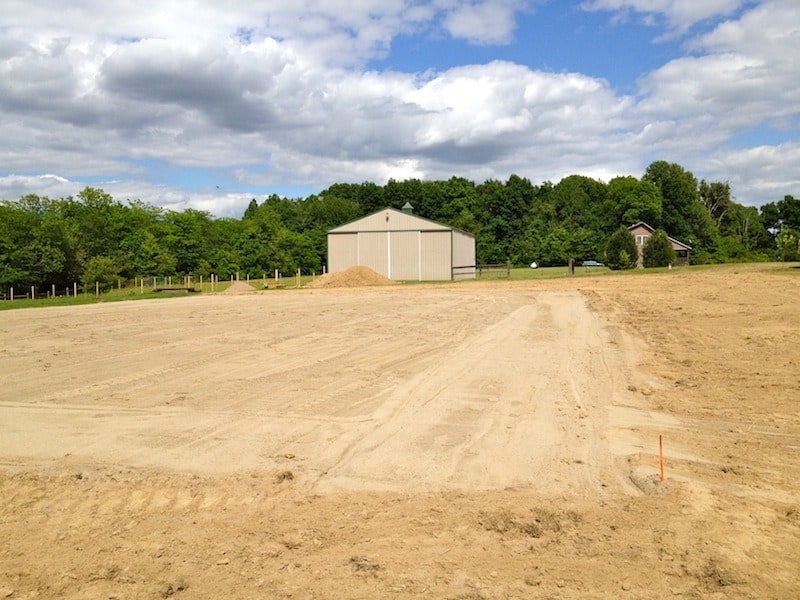 Here's the round pen before: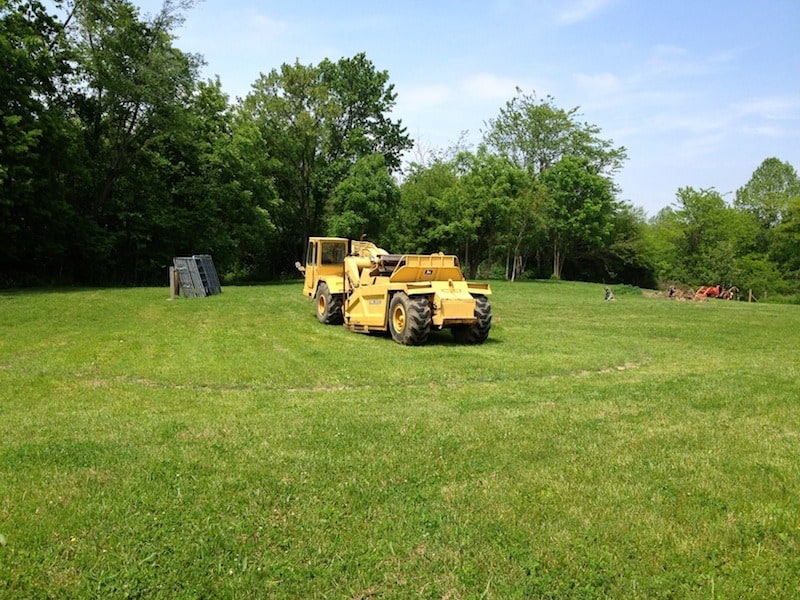 And the round pen after: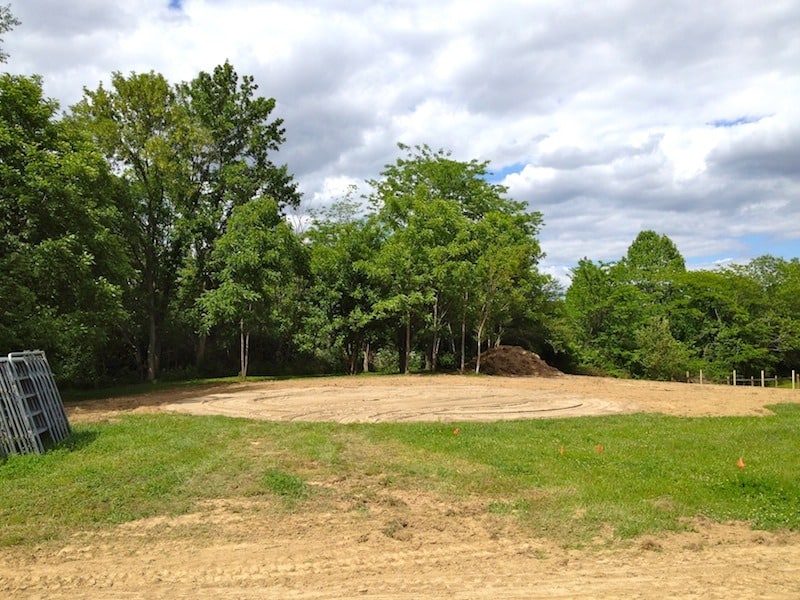 It's hard to show in these pictures just how much had to be done to get a level surface for the arena. They had to dig into a hill on one side, and add dirt to the other side to raise it up. A lot of dirt had to be carted away in dump trucks, but they left some of it for us to use to fill in some ditches around the ranch, as well as put a new layer of dirt in our big barn to help level the uneven footing out.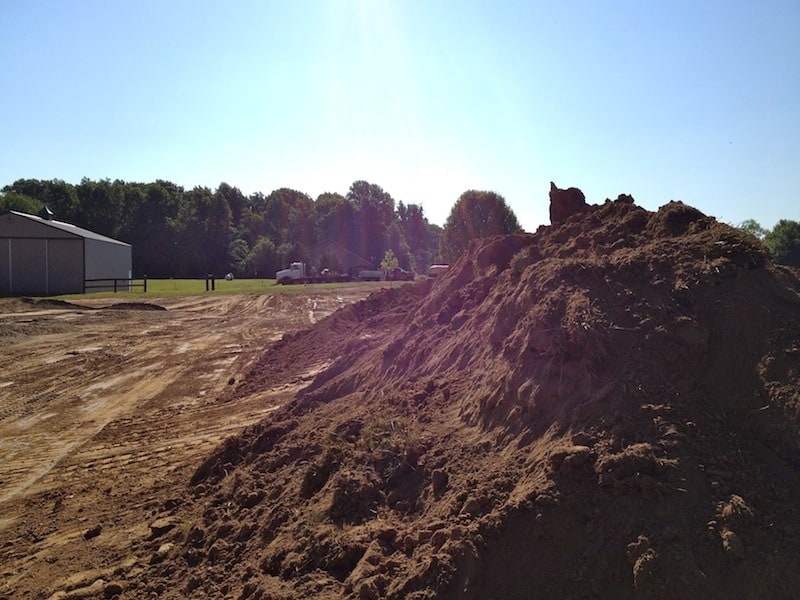 They definitely needed some big rigs to get the job done: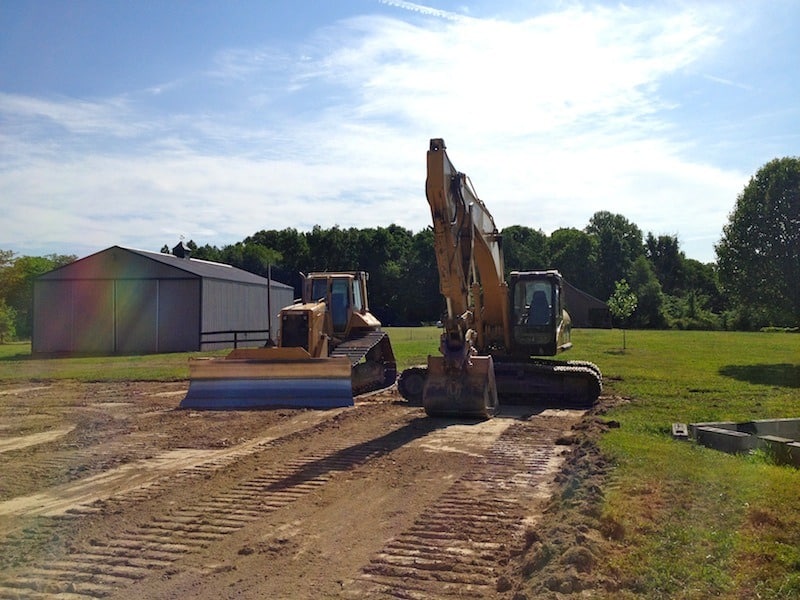 And it required a lot of sand for the footing!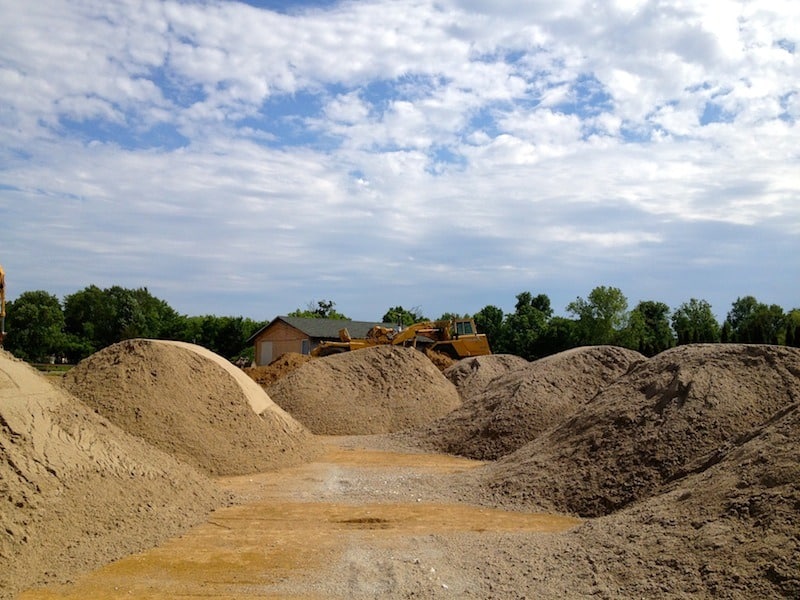 But it's done now, and we're so excited!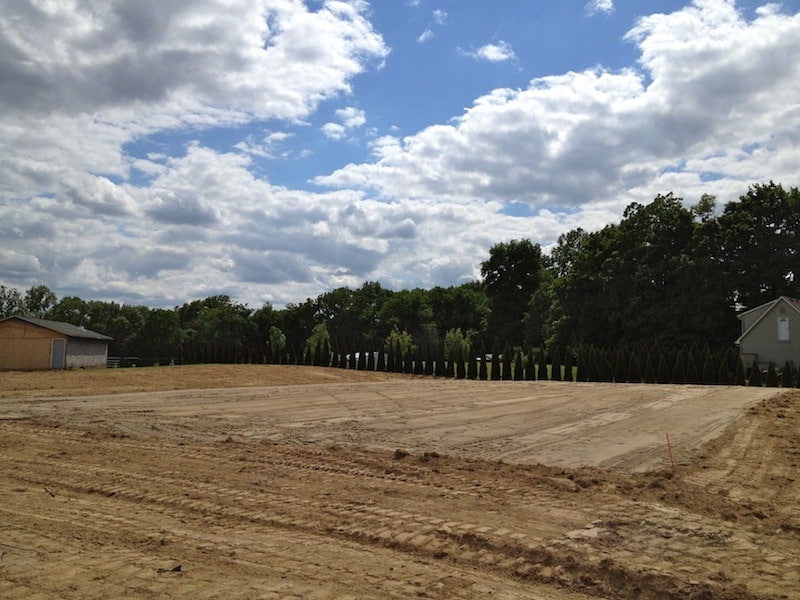 Now we just need to fence it and the round pen in, and we'll have our first ever official arena! We've ordered the wood we need for the fencing, and we hope to start building it on Saturday the 16th, so if anyone's free and wants to come out, we'd love the help. Because it is such short notice, we are planning an official work day on Saturday the 23rd, where we'll finish building the arena and round pen fencing, as well as work on some other projects in the barn. We'll be starting around 9:00 a.m. on both days, and we'll have lunch provided. Please give us a heads up if you think you'll be able to make it out to help so we know how much food to have available. Thanks!